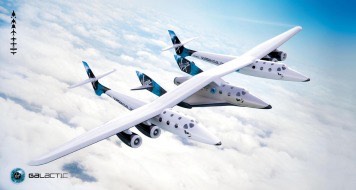 THE boss of the world's first space travel firm has revealed how a film producer attempted to hire the world's most advanced space craft – to make a porn movie.
Virgin Galactic president Will Whitehorn has said he was baffled when he was approached by someone interested in hiring the whole spacecraft – only to find out he was a porn baron.
The Scots-born boss, who heads-up Virgin's space tourism arm for Richard Branson, said that he didn't know how much was on offer, but that money was clearly no object.
The 49-year-old said: "We hot approached by someone who turned out to be a porn-film maker who wanted to hire the whole ship.
"They wanted to make a sex movie in space."