Strange Things I Have Found
Russian billionaire Roman Abramovich finally launched his record-setting 557-ft. mega yacht "Eclipse" in Hamburg, Germany.
The launch bests the lavish $350 million Dubai that set sail from, yes, Dubai. At 551-ft. in length, the Dubai had been the longest yacht in the world. The Eclipse also cost a cool $350 mil to complete, but it comes with a host of modern extras and a decidedly un-tacky interior so we're giving it the edge not only on length, but in the taste department as well.
Take for example the missile defense system that allows the crew to jam incoming pirate missiles. Or, perhaps you'll consider the secret underwater submarine entrance, perfect for James Bond style escapes—just watch out for those underwater knife fights!
Then there's the two heli-pads, pool with surrounding Havana bars, cinema, library, restaurant, private garden and a 5,000-sq.-ft. master bedroom.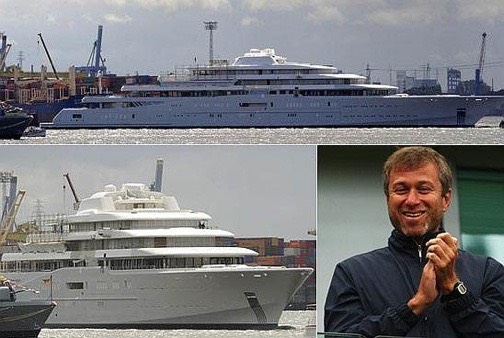 Here is a picture of the old record holder..
The speech is here
Small excerpt..
"All of us share this world for but a brief moment in time. The question is whether we spend that time focused on what pushes us apart, or whether we commit ourselves to an effort -- a sustained effort -- to find common ground, to focus on the future we seek for our children, and to respect the dignity of all human beings."
President Obama, June 3rd 2009 Cairo